About
Mugs N Coffee™
We offer many varieties of the Rogers Family delicious gourmet coffee for the Keurig coffee machines. Once they get the beans, they roast the coffee slowly and carefully using a mix of artisan roasting and scientific excellence. Finally, the coffees' freshness is locked as they seal the roasted coffee away within minutes of roasting.
All the coffee listed on this site is in stock and will be shipped the same day the order is placed.  You can create an account with us if you like, or shop as a guest. Either way, your shopping cart will be active until you leave the store.  Thank you for visiting.
All of our products come with free shipping.
If shipping in Arizona an 8.6 percent sales tax will be added to the bill.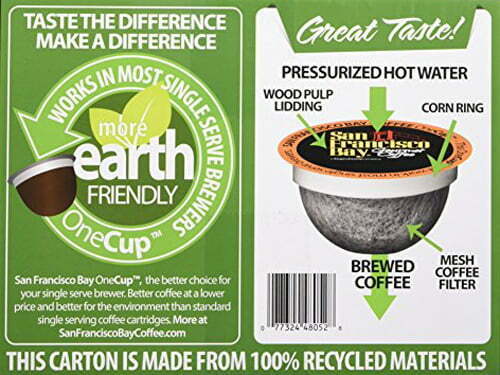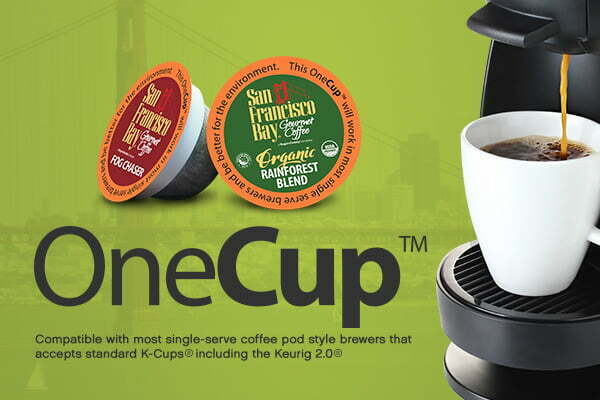 OneCup™ Eco Friendly Components
The Lid
The OneCup™ lid is made from renewable plant based film derived from renewable resources such as pulp, paper and wood.
The Ring
The OneCup™ ring is not made from petroleum, but rather from renewable plant based sources. These sources can include vegetable oil, various plant starches, and by-products from trees.
The Filter
Currently the OneCup™ mesh filter is made from food-grade polyester that provides maximum flavor extraction during the brewing process. We are working on a biodegradable alternative to the current filter for the near future.
The Inner Bag
The inner bag containing the OneCup™ pods is made from wood pulp, typically sourced from hard wood species such as eucalyptus. The wood pulp is sourced from suppliers who only operate sustainable forestry management principles.
The Outer Box
The retail box is made from 100% recycled paperboard with a minimum 35% post-consumer content and printed with inks made from renewable resources.